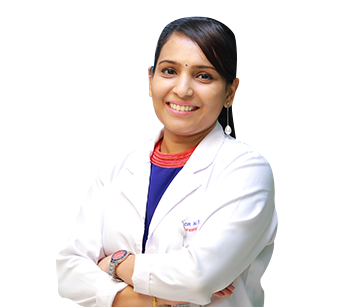 DR Arya Vinu
Specialist Radiologist
Radiology
MBBS, DNB
10 years of experience
Ruwi (Oman)
About DR Arya Vinu
Dr Arya Vinu is an expert Specialist Radiologist. She has over 8 years of diverse experience in providing highly accurate diagnosis and reporting of all types of diagnostic imaging modalities. These include CT scans, MRI imaging, USG scans, mammograms and various types of X-rays. She is also an expert in conducting diagnostic procedures like USS and CT guided FNACs (Fine Needle Aspiration Cytology), biopsies and interventional procedures like imaging guided aspiration of cysts and abscesses, imaging guided catheter insertions, etc. Dr Arya Vinu believes in continuing education and regularly attends workshops, conferences and CMEs.
Excellence & Experience
Area of excellence
1.5T MR Imaging
Multislice CT Scanning
MR and CT Angiography
Ultrasound Scanning
Color Doppler Scanning
High Resolution Ultrasound
Mammography
X-Rays
Special Investigation Contrast Studies
Level of Experience
Dr Arya Vinu has worked in Government Medical College Trivandrum, Gokulam Medical College Trivandrum and various other corporate hospitals in Kerala.
Awards & Academics
Academics Details
Cleared FRCR part 1 and part 2A exams. Waiting for final part 2B exam
DNB (Radio-diagnosis) - Government Medical College, Trivandrum - 2011
MBBS - Government T.D. Medical College, Alappuzha - 2007
Out Patient Timings
The outpatient timings at Badr Al Samaa Hospitals have been planned in such a way that your choice of doctor is available whenever you are free.
Sunday
9:00 AM - 1:00 PM
Ruwi - Oman
5:00 PM - 9:00 PM
Ruwi - Oman
Monday
9:00 AM - 1:00 PM
Ruwi - Oman
5:00 PM - 9:00 PM
Ruwi - Oman
Tuesday
9:00 AM - 1:00 PM
Ruwi - Oman
5:00 PM - 9:00 PM
Ruwi - Oman
Wednesday
9:00 AM - 1:00 PM
Ruwi - Oman
5:00 PM - 9:00 PM
Ruwi - Oman
Thursday
Friday
9:00 AM - 1:00 PM
Ruwi - Oman
5:00 PM - 9:00 PM
Ruwi - Oman
Saturday
9:00 AM - 1:00 PM
Ruwi - Oman
5:00 PM - 9:00 PM
Ruwi - Oman