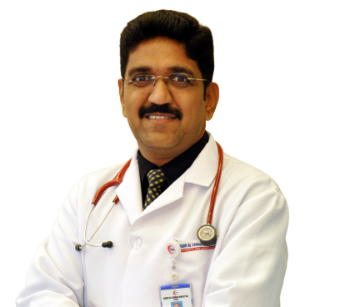 Dr Parthasarathi Angappan
Specialist
Paediatrics & Neonatology
DCH, DNB (Paediatrics)
18 years of experience
Ruwi (Oman)
About Dr Parthasarathi Angappan
Dr Parthasarathi Angappan is a very child-friendly Specialist Paediatrician and Neonatologist with a vast amount of experience in managing the different problems associated with childhood. Having the experience of over 15 years, he has ample experience in successfully managing extreme preterm and extremely low birth weight babies in the NICU. He is also very proficient in managing paediatric emergencies and common paediatric problems. Dr Parthasarathi Angappan has served as secretary for Coimbatore chapter of INDIAN ACADEMIY OF PEDIATRICS. He has also attended and actively participated in many international conferences on paediatrics. 

Excellence & Experience
Area of excellence
Preterm and low birth weight neonate management
Managing sick newborns
Paediatric vaccinology
Level of Experience
Worked as Consultant Neonatologist at Ganga Hospital - 2007-2009
Awards & Academics
Academics Details
DNB(PEAD) - GKNM Hospital, Coimbatore -2007
DCH – Institute of Child Health, Madras medical College - 2004
MBBS – Thanjavur Medical College - 2000
Out Patient Timings
The outpatient timings at Badr Al Samaa Hospitals have been planned in such a way that your choice of doctor is available whenever you are free.
Sunday
9:30 AM - 1:30 PM
Ruwi - Oman
5:30 PM - 9:30 PM
Ruwi - Oman
Monday
9:30 AM - 1:30 PM
Ruwi - Oman
5:30 PM - 9:30 PM
Ruwi - Oman
Tuesday
9:30 AM - 1:30 PM
Ruwi - Oman
5:30 PM - 9:30 PM
Ruwi - Oman
Wednesday
9:30 AM - 1:30 PM
Ruwi - Oman
5:30 PM - 9:30 PM
Ruwi - Oman
Thursday
9:30 AM - 1:30 PM
Ruwi - Oman
5:30 PM - 9:30 PM
Ruwi - Oman
Friday
9:30 AM - 1:30 PM
Ruwi - Oman
5:30 PM - 9:30 PM
Ruwi - Oman
Saturday