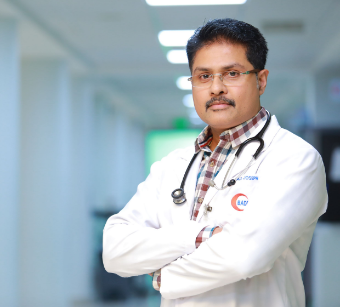 Dr Paul Joseph
Specialist Paediatrician
Paediatrics & Neonatology
MD (Paediatrics)
21 years of experience
Ruwi (Oman)
About Dr Paul Joseph
Dr Paul Joseph is an excellent Specialist Paediatrician with over 18 years of enriching experience working as a paediatrician in India and the Gulf region. He has great expertise in taking care of all types of common illnesses of children, right from birth through adolescence. Apart from regularly conducting OP clinics he has experience in managing IP patients with various medical conditions. Dr Paul Joseph regularly attends conferences, CMEs and workshops to stay updated with the latest protocols and management techniques. He has also participated in many interactive awareness and educational episodes on radio and television.
Excellence & Experience
Area of excellence
Paediatric infections and related complications
Vaccines and vaccine related problems
Management of children with behavioural problems
Parent counselling
Level of Experience
Worked in various Corporate and Mission hospitals in India and the Gulf region
Specialist Paediatrician – Badr Al Samaa – 2009
Awards & Academics
Academics Details
DCH - Jawaharlal Nehru Medical College Belgaum - 2001
MBBS - Kasturba Medical College Mangalore -1997
Out Patient Timings
The outpatient timings at Badr Al Samaa Hospitals have been planned in such a way that your choice of doctor is available whenever you are free.
Sunday
9:00 AM - 1:00 PM
Ruwi - Oman
5:00 PM - 9:00 PM
Ruwi - Oman
Monday
9:00 AM - 1:00 PM
Ruwi - Oman
5:00 PM - 9:00 PM
Ruwi - Oman
Tuesday
9:00 AM - 1:00 PM
Ruwi - Oman
5:00 PM - 9:00 PM
Ruwi - Oman
Wednesday
9:00 AM - 1:00 PM
Ruwi - Oman
5:00 PM - 9:00 PM
Ruwi - Oman
Thursday
Friday
9:00 AM - 1:00 PM
Ruwi - Oman
5:00 PM - 9:00 PM
Ruwi - Oman
Saturday
9:00 AM - 1:00 PM
Ruwi - Oman
5:00 PM - 9:00 PM
Ruwi - Oman