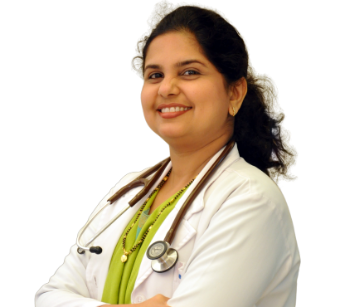 DR Poornima Kabad
Specialist Dermatologist
Dermatology
MD, D.Derm (Glasgow)
22 years of experience
Ruwi (Oman)
About DR Poornima Kabad
Dr Poornima Kabad is an outstanding Specialist Dermatologist and Cosmetologist having extensive clinical experience of over 20 years in Badr Al Samaa Hospital. In the capacity of Chief Dermatologist, she has effectively handled a vast variety of OPD cases that range from simple skin conditions like acne to complex skin problems such as skin cancer. She effectively manages skin allergies, psoriasis, fungal infections of the skin and nails, occupational dermatitis, etc. She also provides cosmetology care to her patients including skin peels, microdermabrasion, Botox, etc. She has presented papers in conferences organized by the Ministry of Health and Oman Dermatology Society.
Excellence & Experience
Area of excellence
Paediatric Dermatology
Cosmetic Dermatology
Skin and Hair Rejuvenation
Level of Experience
Chief Dermatologist - Badr Al Samaa - 1999
Awards & Academics
List of awards
DVD Post Graduate Diploma in Dermatology Venerology - G.S Medical College K.E.M Hospital Mumbai - 1999
Academics Details
MBBS - Topiwala National Medical College Nair Hospital Mumbai - 1996
Diplomate of Dermatology - Royal College of Physician Surgeon Glasgow - 2007
MD Dermatology - Seychelles - 2011
Out Patient Timings
The outpatient timings at Badr Al Samaa Hospitals have been planned in such a way that your choice of doctor is available whenever you are free.
Sunday
9:00 AM - 1:00 PM
Ruwi - Oman
5:00 PM - 9:00 PM
Ruwi - Oman
Monday
9:00 AM - 1:00 PM
Ruwi - Oman
5:00 PM - 9:00 PM
Ruwi - Oman
Tuesday
9:00 AM - 1:00 PM
Ruwi - Oman
5:00 PM - 9:00 PM
Ruwi - Oman
Wednesday
9:00 AM - 1:00 PM
Ruwi - Oman
5:00 PM - 9:00 PM
Ruwi - Oman
Thursday
9:00 AM - 1:00 PM
Ruwi - Oman
5:00 PM - 9:00 PM
Ruwi - Oman
Friday
Saturday
9:00 AM - 1:00 PM
Ruwi - Oman
5:00 PM - 9:00 PM
Ruwi - Oman