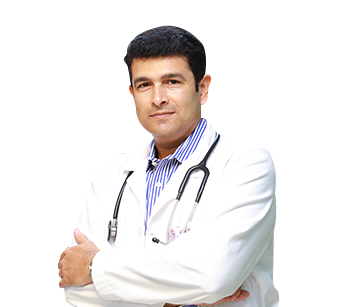 Dr Rajiv Kabad
Specialist Paediatrician
Paediatrics & Neonatology
DCH, DNB, MRCPCH(UK), DCH(UK)
28 years of experience
Ruwi (Oman)
About Dr Rajiv Kabad
Dr Rajiv Kabad is a highly experienced Specialist Paediatrician with vast experience garnered during his training and work in India as well as in Ruwi, Oman. With over 25 years of work experience under his belt, he is an expert in diagnosing and treating childhood diseases right from birth through childhood and adolescence. He manages physical, behavioural and mental health issues during all stages of childhood. Aside from all this, Dr Rajiv Kabad is trained in taking care of conditions related to neonates. His motto is "Satisfaction of the parents and well being of the child".
Excellence & Experience
Area of excellence
Physical, Behavioural and Mental health issues
Neonatology
General Pediatrics
Level of Experience
12 years of experience in the field of Paediatrics in India
13 years with Badr Al Samaa Hospital, Ruwi
Awards & Academics
Academics Details
MBBS - Krishna institute of Medical Science Deemed University) - 1991
Diploma Paediatrics - K.M School of Paediatric Medicine, Ahmedabad - 1995
Diplomate, National Board of Examination, New Delhi - 2000
Diplomate in Child Health, Royal College of Physicians and Surgeons, Glasgow - 2005
MRCPCH - Royal College of Paediatrics and Child Health, London, UK - 2010
Out Patient Timings
The outpatient timings at Badr Al Samaa Hospitals have been planned in such a way that your choice of doctor is available whenever you are free.
Sunday
9:00 AM - 1:00 PM
Ruwi - Oman
5:00 PM - 9:00 PM
Ruwi - Oman
Monday
9:00 AM - 1:00 PM
Ruwi - Oman
5:00 PM - 9:00 PM
Ruwi - Oman
Tuesday
9:00 AM - 1:00 PM
Ruwi - Oman
5:00 PM - 9:00 PM
Ruwi - Oman
Wednesday
9:00 AM - 1:00 PM
Ruwi - Oman
5:00 PM - 9:00 PM
Ruwi - Oman
Thursday
9:00 AM - 1:00 PM
Ruwi - Oman
5:00 PM - 9:00 PM
Ruwi - Oman
Friday
Saturday
9:00 AM - 1:00 PM
Ruwi - Oman
5:00 PM - 9:00 PM
Ruwi - Oman