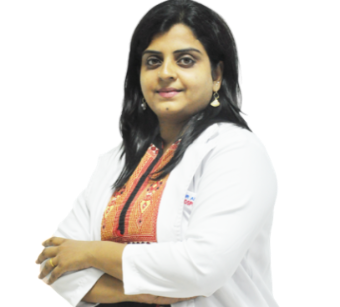 DR ARPANA JOHN HANCHINMANI
Specialist Paediatrician
Paediatrics & Neonatology
MBBS, MD, FIPNA
10 years of experience
Ruwi (Oman)
About DR ARPANA JOHN HANCHINMANI
Dr Arpana John Hanchinmani is a Specialist in the field of Paediatrics and Paediatric Nephrology. She is very passionate about her young patient's wellbeing and provides paediatric nephrology services which include management of congenital and acquired renal abnormalities in children, paediatric renal biopsies, paediatric peritoneal dialysis and haemodialysis. She regularly provides nutritional counselling and monitors general growth, development and behavioural patterns in children. She is also an expert in caring for common disease conditions that prevail during childhood. Dr Hanchinmani has many research publications and attends conferences and workshops on a regular basis to stay updated.
Excellence & Experience
Area of excellence
Vaccinations
Growth, Development and Behavioural Patterns
Paediatric Respiratory Conditions
Paediatric Dialysis
Paediatric hypertension management
Level of Experience
Clinical Associate Department of Paediatrics - Jaslok Hospital Mumbai, India (2012-2013)
Assistant Professor, Department of Paediatrics - 4 years (2015-2019)
Consultant Paediatric Nephrology - 4 years (2015- to date)
Awards & Academics
Academics Details
MBBS: Jawaharlal Nehru Medical College, Belgaum, Karnataka India - 2009
M D (Paed): Jawaharlal Nehru Medical College, Belgaum, Karnataka India - 2012
FIPNA (Paediatric Nephrology): Bai Jerabai Wadia for Children, Mumbai, Maharashtra, India -2013-2015
Out Patient Timings
The outpatient timings at Badr Al Samaa Hospitals have been planned in such a way that your choice of doctor is available whenever you are free.
Sunday
9:00 AM - 1:00 PM
Ruwi - Oman
5:00 PM - 9:00 PM
Ruwi - Oman
Monday
9:00 AM - 1:00 PM
Ruwi - Oman
5:00 PM - 9:00 PM
Ruwi - Oman
Tuesday
9:00 AM - 1:00 PM
Ruwi - Oman
5:00 PM - 9:00 PM
Ruwi - Oman
Wednesday
9:00 AM - 1:00 PM
Ruwi - Oman
5:00 PM - 9:00 PM
Ruwi - Oman
Thursday
9:00 AM - 1:00 PM
Ruwi - Oman
5:00 PM - 9:00 PM
Ruwi - Oman
Friday
Saturday
9:00 AM - 1:00 PM
Ruwi - Oman
5:00 PM - 9:00 PM
Ruwi - Oman