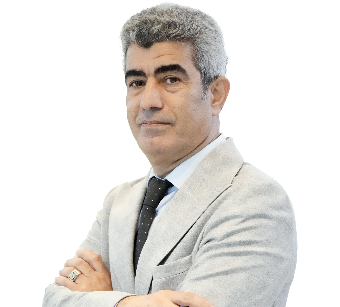 DR Lotfolah Ahmadpour
Neurosurgeon (brain & Spine Surgeon)
Spine Surgery
MBBS, MD
9 years of experience
Ruwi (Oman), Al Khoud (Oman)
About DR Lotfolah Ahmadpour
Dr. Lotfolah Ahmadpour is a well qualified and experienced neurosurgeon (brain & spine) who has operated numerous complex cases across varied fields of neurosurgery. He is adept in performing brain surgeries, spine surgeries and emergency surgeries of head and spine traumas.

Excellence & Experience
Area of excellence
Brain surgery (Tumors, Hemorrhagic Strokes, Skull Fractures and Anomalies, Cranioplasty, Traumatic Brain Injuries, Decompression Craniotomy, Hydrocephallus Shunting)
Spine Surgery (Spine Fixation Surgery for Traumatic Spinal Fractures and Unstable Degenerative Spines, Sciatica and Spinal Discopathies, Micro Discectomy and Degenerative Spinal Canal Stenosis, Micro-Decompression, Craniovertebral Junction Decompression for Chiary Malformations, Spinal Cord Tumors and Malformation Surgeries And Lumboperitoneal Shunting)
Peripheral Nerves Entrapments and Tumors Decompression Surgery
All Traumatic and Non Traumatic Brain and Spine Injuries that Needs Urgent Surgical and Nonsurgical Interventions
Level of Experience
Dr. Lotfolah Ahmadpour has worked with many prestigious institutions in Iran and Oman and has served on senior positions.
Awards & Academics
Academics Details
General Physician; Medical Faculty of Mazandran University of Medical Science of Iran (1995)
Neurosurgery; Kerman University of Medical Sciences, Kerman, Iran (2014)
Out Patient Timings
The outpatient timings at Badr Al Samaa Hospitals have been planned in such a way that your choice of doctor is available whenever you are free.
Sunday
9:00 AM - 1:00 PM
Ruwi - Oman
5:00 PM - 9:00 PM
Ruwi - Oman
Monday
9:00 AM - 1:00 PM
Al Khoud - Oman
5:00 PM - 9:00 PM
Al Khoud - Oman
Tuesday
9:00 AM
Ruwi - Oman
5:00 PM - 9:00 PM
Ruwi - Oman
Wednesday
9:00 AM - 1:00 PM
Ruwi - Oman
5:00 PM - 9:00 PM
Ruwi - Oman
Thursday
9:00 AM - 1:00 PM
Al Khoud - Oman
1:00 PM - 5:00 PM
Al Khoud - Oman
Friday
Saturday
9:00 AM - 1:00 PM
Ruwi - Oman
5:00 PM - 9:00 PM
Ruwi - Oman